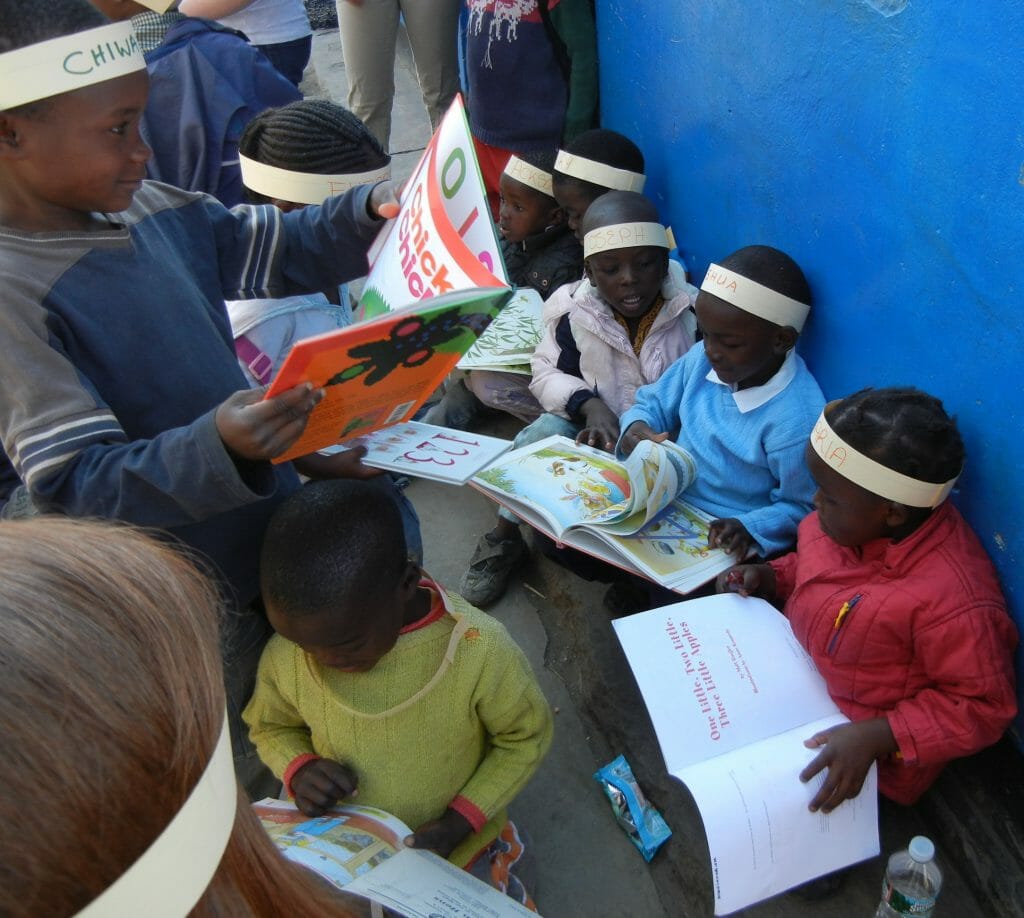 CWB is planning to create the first-ever library at the Living Hope School. A school library is one of the highest priorities for School Director, Geoffrey Kamutande, and he specifically has asked for our help in getting the library started. Aside from the 300 textbooks donated last year by CWB, there are virtually no books in the school for 350 students, grades 1-9.
By good fortune, one of our travelers this summer will be Mrs. Pamela Licht, an experienced and trained librarian. Wife of former State Department official, Louis Licht, Pamela helped to organize a library in Armenia. She also happens to be friends with a principal in the Lubuto Library, which has established three community libraries in collaboration with the government of Zambia. So Pamela has selected a special collection of early reading books, and we have begun to assemble books on the list. Our airline allows us to bring two extra suitcases as a non-profit entity, which means we will be able to bring with us about 300 volumes. Pamela has already begun to label and cover these books.
We envision a Reading Aloud program with readers recruited from the community who will come in and read with the children for an hour a week. This model has proven in Lusaka to be very effective  in reducing illiteracy. Moreover, through a special donation, our travelers will work with a Zambian carpenter and older students in the school to construct shelving for the books.
For a school where 64% of grade 1-4 students are illiterate, and where still 27% of students in grades 8-9 remain illiterate, the library should provide a good boost to children who want to read!
— Dick Bail