Communities Without Borders (CWB) has registered a new non-governmental organization in Zambia itself in order to solidify a continuous on-the-ground presence in Zambia year round. With this action we expect to be better able to manage operations in Zambia leading to more effectiveness and better accountability and cost savings.  We will also enjoy the benefit of the creative thinking from experienced and respected Zambians on our Zambian board of directors
Background
Communities Without Borders' founder, Richard Bail, established the first community-to-community relationship between Harvard Vanguard Medical Associates in Watertown, Massachusetts, USA and the community of Mandevu near the capital city of Lusaka, Zambia in 2000.  The purpose of this relationship was to support the education of AIDS orphans and vulnerable children in Mandevu working through the non-governmental organization, The Society of Women Against AIDS in Zambia (SWAAZ).  Subsequently, the work of CWB has expanded to include nine U.S. community partners linked to eight Zambian communities.  Six of these Zambian communities work directly with SWAAZ.  In two other Zambian communities, Garden Compound and Linda Compound, CWB has established relationships with other Zambian organizations that coordinate educational services for the children.  Mrs. Jane Ndulo, formerly the Head of Post Basic Nursing at the University of Zambia, has overseen all of these relationships.
Moving Forward
The new official organization has 2 highly respected Zambians on the Board.  The first is Dr. Mukachilima Chikuba, who is a fully trained epidemiologist and sits on the National AIDS Board of Zambia.  Muka has worked for the Boston-based company, John Snow, Inc. and has been the chief of party for several USAID sponsored programs.  The second board member is Mr. Wilfred Chilangwa. Wilfred is a former head-master of a Zambian high school and subsequently served for many years in the United Nations Educational, Scientific and Cultural Organization (UNESCO) in the Middle East.  He has published 2 books, specifically directed toward Zambian youth, on how to avoid contracting AIDS.  Three Americans, Cherie Noe, Alvin Jacobson and Richard Bail, are also members of the Board of the new CWB Zambia.  The Board of Directors has already had its first regular monthly meeting on December 6, using "SKYPE" to communicate.  Its first formal action was to open a bank account in Zambia.  The board also agreed to begin a search for a permanent In-country Manager.
As a Zambian organization, this opportunity may give CWB the ability to apply to large international donors with a better possibility of getting grants–such as USAID, the World Bank or the European Community.   CWB has been planning this new step in our organization in order to more effectively carry out our mission to expand educational opportunity for orphans and vulnerable children.  We expect that this new, official presence as a Zambian Society will allow us to serve more children and will increase the quality of our programs in Zambia.
Leadership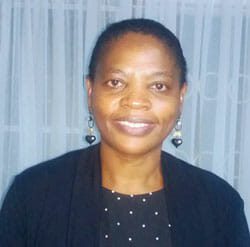 Dr. Muka Chikuba has over 20 years of experience working in medicine, international health and development, including experience working in the Zambian health system at the national and local levels, and providing leadership and technical expertise to several USAID-funded projects, working with governments and public sector institutions, a wide range of civil society organizations and partners, and the private sector, both domestically and internationally. Her area of expertise is in HIV/AIDS and other communicable diseases, including expertise in HIV care and treatment, HIV prevention, HIV commodities logistics and supply chain management, and HIV/AIDS surveillance and research.
Since joining JSI, Dr Chikuba has worked as Project Director for the MTCT-Plus Implementation & Quality Assurance (MTCT-Plus IQA) project in Boston, providing quality monitoring for some of the earliest HIV treatment programs in Africa and Asia; Chief of Party for the Support to the HIV/AIDS Response in Zambia (SHARe) project, providing support to improve coordination, management and implementation of the HIV response in Zambia; Chief of Party for the SHARe II project in Zambia; HIV Clinical Care & ART Specialist for the USAID | DELIVER project in Zimbabwe; and Senior HIV and AIDS Advisor for the SCMS project in Zimbabwe.
She has also served as a senior team member of the JSI/Boston HIV/AIDS technical team.  Before coming to JSI, Dr Chikuba worked as an Epidemiologist in the HIV/AIDS Surveillance Unit of the Massachusetts Department of Public Health, and as a Clinician in the Zambia health system.  Dr Chikuba has a Master of Science (MSc) in Epidemiology from the Harvard School of Public Health, a Master of Public Health (MPH) in International Health from Boston University, and a Medical Degree (MBChB) from the University of Zambia.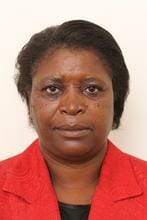 Ms. Edna Mwaala Mudenda is the manager and CEO of the 14 room Kalingile Guest House in Lusaka, Zambia.  She recently retired from her work as the Director of Banking, Currency and Payment Systems Department at the Bank of Zambia (BOZ) where she had previously held positions of Director, Non-bank Financial Institutions, Assistant Director of Financial System Supervision and Senior Inspector. She has had a thirty year career in central banking, as a specialist in financial institutions, regulations and supervision, banking and currency management.
Ms. Mudenda was the Delegation Leader for the past four years on the Joint Banknote Repatriation Committee drawing up procedures for promoting trade along the border areas between Zambia, Mozambique and Malawi.  Prior to that for four years she was the Chairperson of the Financial Sector Development Plan Secretariat following her role as coordinator of the BOZ Micro-finance Project which culminated in the 2006 Micro-finance Regulations.  She also was an Advisor and Team Member with the International Monetary Fund undertaking consultancy services to the Central Bank of Kenya, the National Bank of Ethiopia, and the Bank of Uganda.
Ms. Mudenda graduated from the University of Zambia and the Chartered Institute of Banking Services, Canterbury, United Kingdom before getting a Masters of Business Administration from the University of Birmingham in the United Kingdom.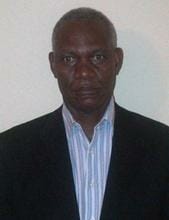 Manenga Ndulo has been teaching economics at the Department of Economics, University of Zambia for the past 38 years.  He is former Dean of the School of Humanities and Social Sciences and former Chairperson of the Department of Economics.  He has been a Consultant to various international organizations among them are the World Bank, the World Trade Organization, the United Nations Industrial Organization, the Commonwealth Secretariat and the Overseas Development Agency.  He has also worked as a Trade Consultant to the Ministry of Trade and Industry in Zambia.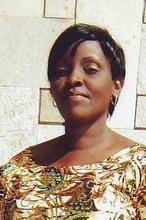 Ms. Jesse Phiri has been a teacher for the last six years through Society of Women Against AIDS (SWAAZ) school in Bauleni.  Her preferred age group is nursery school and primary grades one to three.  Ms. Phiri worked as a field worker for SWAAZ from 2000 to 2002.  She describes herself as an achiever, an enterprising person, a hard worker and self-starter. She has also worked in businesses.
She says she has an open personality and the tendency to be imaginative, independent, and interested in variety, which she finds helpful in her teaching as she is able to catch children's
attention and imagination for a good length of time, allowing her to deliver lessons effectively.  She is conscientious and has developed skills being organized, careful and disciplined.  She sees her role as an extravert, being sociable, trusting, helpful, fun loving and affectionate as an advantage in her teaching.  She serves as a role model for students as a calm, secure and confident person.  She loves to think outside the box and is a conceptual thinker able to assimilate teaching theories and abstract practices and enjoys working with teams.
After completing her studies at Kabulonga Girls Secondary School in Lusaka, she received her Certificate in Teaching at KAM Early Childhood Teacher Training & Consultancy in 1999 and went on to get a Diploma in Teaching.  Later she received a Certificate in Management at ASTIM in 2006.  Subsequently she has continued her studies at professional education workshops for subjects such as education best practices, health promotion, and community school teaching skills.