Living Hope School has been operating since 1996. It works with the Ministry of Social Welfare and the Ministry of Education and is registered as an NGO and as a community school. The school uses universal language of L.S.B.A.T which stands for "learners should be able to."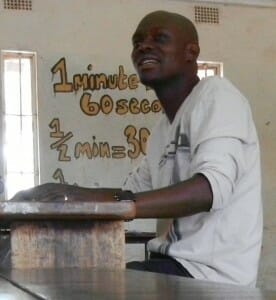 There are 320 students– 137 girls and 183 boys. Teaching staff is 8 volunteers who have completed grade 12 but are not trained as teachers. The pass rates for 7th and 9th grade exams range between 75-84%. The school is housed in a 2-story building with 25 rooms, many of which are inadequate learning environments.
There is also a transit home on location that has supported 185 orphans from 1996 to 2013 and currently supports approximately 15 orphans and vulnerable children.
Communities Without Borders has been connected to Living Hope for the since 2013 by providing some educational supplies, books, and the Tree of Life Workshop to some of the students. One teacher is finishing up a teaching program at Mwarona College of Education. CWB has also purchased 300 pupil books and 70 teacher books that are linked to the Zambian Curriculum that is used throughout the country, recognized by the Ministry of Education, and used in government schools.
Challenges include:
Teacher training, pay and retention
Textbooks – Zambian curriculum
Teaching materials
Water sanitation
Classrooms are not conducive for learning
Clothing for children
Balanced diet/feeding program
Living Hope Magazine
Living Hope Magazine February 2017
Living Hope Magazine June 2016
Plot #139A, Ngwerere Rd, Lusaka, Zambia
Category: School
The Living Hope Community School is on Ngwerere Rd. It is located approximately 7 km from downtown Lusaka city center via Cairo Rd.