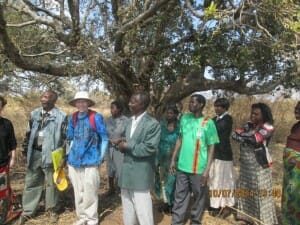 Sekelela Community School is located in Lusaka West. The school was established in 1998 and started under a tree. Currently, there are 166 boys and 172 girls… 35 are single orphans, 34 are double orphans, and 12 are vulnerable. There are 6 teachers.
Their mission is to provide free, relevant, and quality education to orphans and vulnerable children. In the past four years, they had 100% pass rates on the government exams. Their annual budget is $17,000. Zambian Open Community Schools (ZOCS) has helped provide teacher training. Previous donors have included MTN, a Zambian cellular network, who built the school and OxFam built the borehole for the water well.
Their challenges include:
no electricity
untrained teachers
teacher allowances
food for children
no kitchen/cooking area: problematic during the rainy season since they currently cook outside
only 2 classroom blocks
teaching supplies
computers
food supplements
early marriages
Sekelela Community School
Mungwi Rd, D170, Mungule Rd. Zambia
Category: School
The Sekelela Community School is located approximately 20 km West of Lusaka, in the Kafue District, Lusaka Central, Namalombwe constituency. It is about 28 km to the M9.