ZOCS (Zambia Open Community Schools), our partner in assisting the Sekelela School, notified us that Zambia was closing all schools and colleges and ending public gatherings as of March 20. We asked our contacts at the school to give us some news about their situation.
The head teacher at Sekelela School, Always Kaumbi,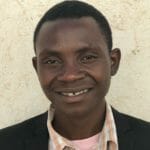 told us that none of the teachers had contracted the virus, but he said, "Cases in our area are increasing every day."
Mr. Kaumbi also said that Sekelela's six teachers were "preparing educational materials for their students," who are staying in their poverty-stricken communities while schools are closed. CWB continues to fund these teachers. Mr. Kaumbi said the teachers "are planning to open an e-learning platform engaging students' caretakers who share smart phones."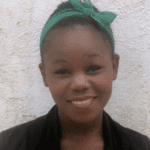 CWB is funding one of Sekelela's teachers, Eunice Nachimata, for a three-year program to get her teacher's license. The pandemic paused her schooling, but the program was recently reopened online. We have provided Ms. Nachimata with a new smart phone and internet access so she is able to continue her education online. She is the third teacher we have sponsored.
Evita Phanor, CWB-Z Board Member, gave her perspective on April 21:
The Ministry of Health streams live updates every few days on Facebook. These updates are live talks by the health minister himself broadcasting the increase or decrease in cases, recoveries and deaths. Here is a LINK in case you'd like to follow these updates.
Right now the soft lockdown we have (businesses are still open except for public places where people gather, churches, bars etc) has been extended…. Food and the necessities are still available, but I only go out once every few days to get food and a breath of fresh air.
Ministry of Health report on May 4: