Wendy Hinyama was born on the 23rd of June, 1992. She is the first born daughter in a family of nine. The rest of her siblings are in secondary and primary and the last two have not started school. Both her parents are still alive and are living in the remote areas of Kabwe.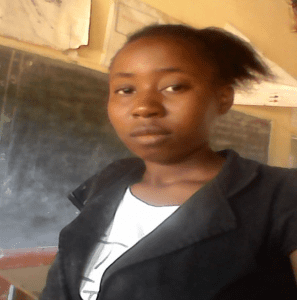 In 1999, she attended her primary in Kabwe and then in her fourth grade she came to Lusaka where she stayed with her aunt until grade seven. When she passed to her eighth grade she had no educational help and it wasn't until SWAAZ came in to help after her uncle tried to defile her. So from grade eight to twelve she has being supported by CWB Zambia and this is in partnership with SWAAZ.
After passing her grade twelve, Annie Gatewood came in and helped with college where she is pursuing her Secondary Diploma Course in Kabwe at Palory College of Education. She is a student of English and Religious Education and these are a three year course. We wish her all the best as she finish this exciting journey in December, 2017.