Celebrating the Radiance, Wit and Humanity of Mozart's Music
Benefit Concerts for CWB featuring
The Triple Helix Piano Trio
Belmont Festival Orchestra, Nathaniel Meyer, conductor
Lois Shapiro, piano
Ann Moss, soprano
Mozart is the highest, the culminating point that beauty has attained in the sphere of music. No one has made me weep, has made me tremble with rapture, from the consciousness of my nearness to that something which we call Truth, as he has done.           – Peter Ilyich Tchaikovsky
MOZART Piano Trio in C Major, K.548
    Bayla Keyes, violin; Rhonda Rider, cello; Lois Shapiro, piano
MOZART "Ch'io me scordi di te?", K.505
    Ann Moss, soprano; Lois Shapiro, piano
MOZART Piano Concerto in C Minor, K.491
    Lois Shapiro, piano
MOZART Symphony No. 35 in D Major, the "Haffner"
Two performances:
Ticket holders are invited to a talk by the musicians one hour prior to the concert.
Saturday, April 7, 8 pm
First Church in Cambridge
11 Garden St.
Cambridge, MA
Sunday, April 8, 3 pm
First Unitarian Universalist Society in Newton
1326 Washington Street
Newton, MA
Tickets: Adults $30, Students $15
Benefits for non-profit Communities Without Borders, which supports orphans and vulnerable children in Zambia.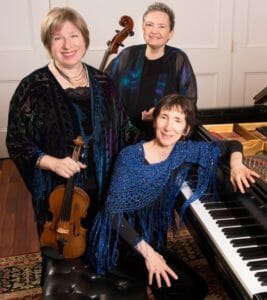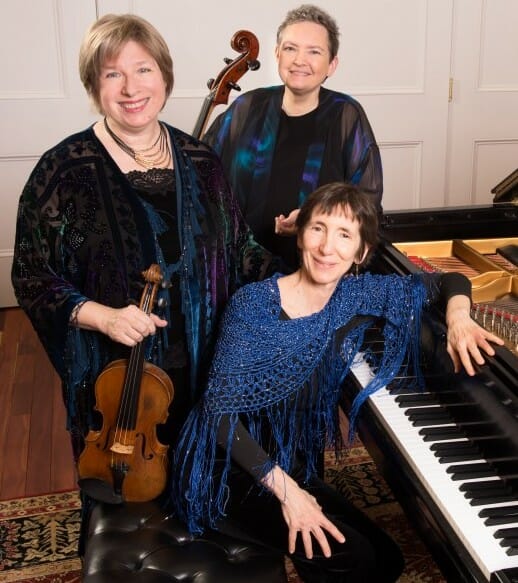 When the award-winning and internationally known Triple Helix Piano Trio musicians—violinist Bayla Keyes, cellist Rhonda Rider, and pianist Lois Shapiro—joined together in 1995, The Boston Globe described the results of their union as "the livest live music in town," with "wildly imaginative, emotionally charged, virtuoso playing" that was "sophisticated in musical detail, wholeheartedly interactive, uninhibited in emotion, and touched by a special grace." Subsequently, the ensemble has become known as one of the best piano trios on today's musical landscape.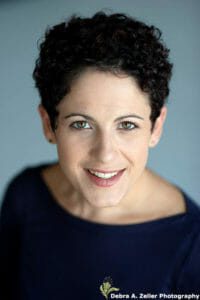 Soprano Ann Moss is an acclaimed recording artist and champion of contemporary vocal music who performs and collaborates with a dynamic array of living composers. Her high, silvery, flexible voice has been singled out by Opera News for "beautifully pure floated high notes" and by San Francisco Classical Voice for "powerful expression" and "exquisite phrasing." A native of Boston and a graduate of Hampshire College, the Longy School of Music of Bard College, and San Francisco Conservatory, Ann Moss currently resides and teaches in the San Francisco Bay Area with her husband, violist Justin Ouellet. Ann is a Reiki practitioner, enthusiastic Yogi, and pursues a lifelong interest in Traditional Chinese Medicine.
The Belmont Music Festival and the Belmont Festival Orchestra were established in 2010 to bring free orchestral concerts directly to the citizens of Belmont and nearby communities, seeking to cultivate new audiences with exciting performances of the most beloved works of the classical repertoire. Since then, the Belmont Festival Orchestra has developed a passionate local following, performing for packed audiences at their home in Belmont's Beech St. Center and now in other venues around the Boston area. A group of friends, the all-volunteer orchestra includes professional, amateur and conservatory players, united by their belief in the transformative power of music and grass-roots community-building through the arts.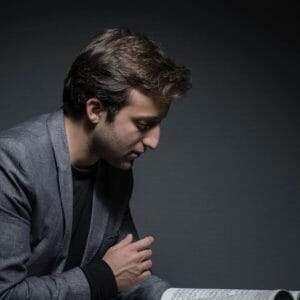 Conductor Nathaniel Meyer is currently working as the musical assistant to his teacher and mentor, Benjamin Zander, conductor of the Boston Philharmonic. Nathaniel recently returned from a seven-week tour of Europe, in which he assisted Maestro Zander in engagements throughout Spain, Estonia, England, Israel and Sweden. In addition to his musical education, Nathaniel studied German and philosophy while a student at Yale and in Heidelberg, Germany. He received his Masters degree in Orchestral Conducting from Indiana's Jacobs School of Music in Bloomington, where his teachers were David Effron and Arthur Fagen. There, he began to study opera conducting, with a special focus on the music of Richard Wagner. Nathaniel has also studied in masterclasses in Europe with renowned Estonian conductor Neeme Järvi and Jorma Panula of Finland. Before an embouchure injury led him to take up conducting, Nathaniel was an award winning trumpeter, performing frequently as a soloist and taking first place at the National Trumpet Competition and the International Trumpet Guild in 2007. Since then, he has been the winner of Yale's Wrexham Prize in Music, the Artistic Excellence Award from Indiana University, and the LaGuardia Conducting Competition.
SaveSaveSaveSaveSaveSave
SaveSaveSaveSave
SaveSaveSaveSave
SaveSaveSaveSaveSaveSave
SaveSave