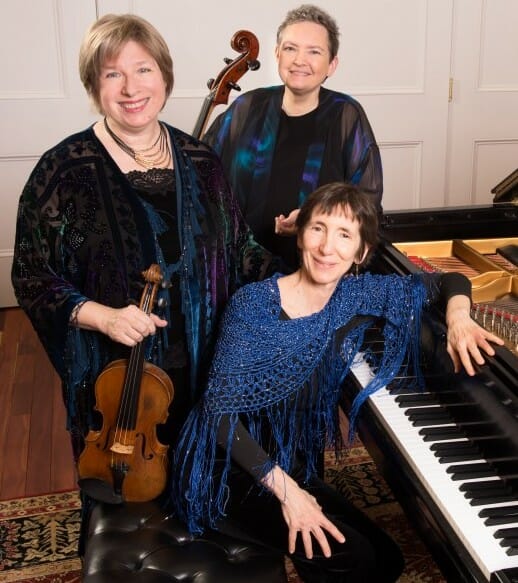 Celebrating the Radiance, Wit and Humanity of Mozart's Music
Benefit Concerts for CWB featuring
The Triple Helix Piano Trio
and special guest violist, Min Choi
Ann Moss, soprano
Orchestra Without Borders, Luca Antonucci, conductor
Mozart is the highest, the culminating point that beauty has attained in the sphere of music. No one has made me weep, has made me tremble with rapture, from the consciousness of my nearness to that something which we call Truth, as he has done.           – Peter Ilyich Tchaikovsky
MOZART Piano Trio in C Major, K.548 (1788)
    Triple Helix Piano Trio
Bayla Keyes, violin; Rhonda Rider, cello; Lois Shapiro, piano
MOZART "Ch'io me scordi di te?", K.505 (1786)
    Ann Moss, soprano; Lois Shapiro, piano; and orchestra
MOZART Salzburg Symphony No. 1, K.136 (1772)
    Orchestra Without Borders
MOZART Piano Quartet in g minor, K.478 (1785)
    Triple Helix Piano Trio and special guest violist, Min Choi
Program notes are available HERE.
Two performances:
Ticket holders are invited to a talk by the musicians one hour prior to the concert.
Saturday, April 7, 8 pm
First Church in Cambridge
11 Garden St.
Cambridge, MA
Sunday, April 8, 3 pm
First Unitarian Universalist Society in Newton
1326 Washington Street
Newton, MA
Tickets: Adults $30, Students $15
All proceeds benefit Communities Without Borders, which supports orphans and vulnerable children in Zambia.
We thank all the musicians for donating their time and considerable talents, and we thank both churches for donating their space.
---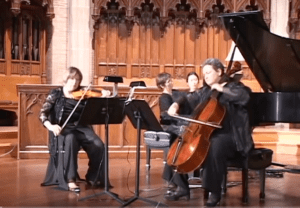 When the award-winning and internationally known Triple Helix Piano Trio musicians—violinist Bayla Keyes, cellist Rhonda Rider, and pianist Lois Shapiro—joined together in 1995, The Boston Globe described the results of their union as "the livest live music in town," with "wildly imaginative, emotionally charged, virtuoso playing" that was "sophisticated in musical detail, wholeheartedly interactive, uninhibited in emotion, and touched by a special grace." Subsequently, the ensemble has become known as one of the best piano trios on today's musical landscape.
---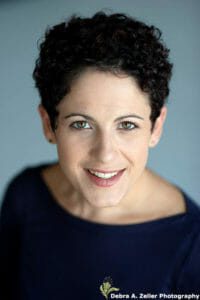 Soprano Ann Moss is an acclaimed recording artist and champion of contemporary vocal music who performs and collaborates with a dynamic array of living composers. Her high, silvery, flexible voice has been singled out by Opera News for "beautifully pure floated high notes" and by San Francisco Classical Voice for "powerful expression" and "exquisite phrasing." A native of Boston and a graduate of Hampshire College, the Longy School of Music of Bard College, and San Francisco Conservatory, Ann Moss currently resides and teaches in the San Francisco Bay Area with her husband, violist Justin Ouellet. Ann is a Reiki practitioner, enthusiastic Yogi, and pursues a lifelong interest in Traditional Chinese Medicine.
---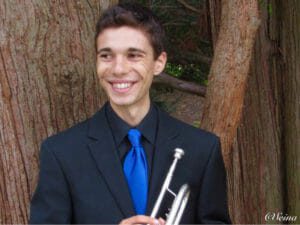 Conductor, trumpeter, and singer Luca Antonucci brings dynamism and incisive musicianship to performances throughout New England. A native of Watertown, MA, Antonucci holds an M.M. in Orchestral Conducting from the Hartt School, where he studied with Edward Cumming and Glen Adsit. Luca is the recipient of a B.A. from Amherst College, where he graduated summa cum Laude in 2014, Luca spent the 2014-15 academic year as a Fulbright Fellow in Vienna, Austria, where he published work on Arnold Schönberg in the Journal of the Arnold Schönberg Center. His article, "Schönberg Conducts Mahler: Exploring A Performance from Schönberg's East Coast Year" can be found in the Journal of the Arnold Schönberg Center. Equally at home on the podium or in the opera pit, Luca has appeared alongside faculty, students, and guest artists with the Hartt Orchestra, Foot in the Door Contemporary Ensemble, the Hartt Opera Theater, and the Hartt Brass Ensemble. He has also served as Assistant Conductor of the Pioneer Valley Symphony, and Conductor and Music Director of the Pioneer Valley Symphony Youth Orchestra. Luca has appeared throughout the US and Europe in conducting masterclasses with faculty including Benjamin Zander, Paul Vermel, Donald Portnoy, Peter Jaffe, Diane Wittry, Neil Varon. ​An enthusiastic advocate of choral music, Luca founded the Brookline Chamber Singers in 2016, which raised almost $500 in its inaugural year for the Womens' Lunch Place of Greater Boston. Luca has also served as the Assistant Music Director at the Church of St Mark the Evangelist in West Hartford, CT, and is serving as Conducting Intern for the Zamir Chorale of Boston for the 2017/18 season. Luca maintains an active schedule as a performer on the trumpet, performing solo and in chamber settings, as well as a member of jazz bands, orchestras, and wind ensembles throughout the Boston area. He is especially interested in free improvisation and the traditional brass band literature of Eastern Europe. In 2014/15, Luca was recognized as Official Musical Ambassador of the Musikverein Leopoldau, an award-winning wind band in Vienna, Austria. Luca is a member of the faculty of the Rivers Summer Music program in Weston, MA, where he teaches music theory and directs the Wind Ensemble. He also maintains a private trumpet studio and directs the Band at the Brimmer & May School in Chestnut Hill, MA.
---
SaveSaveSaveSaveSaveSave
SaveSaveSaveSave
SaveSaveSaveSave
SaveSaveSaveSaveSaveSave
SaveSave
SaveSaveSaveSaveSaveSaveSaveSave
SaveSaveSaveSaveSaveSave
SaveSaveSaveSaveSaveSave
SaveSave
SaveSaveSaveSaveSaveSave