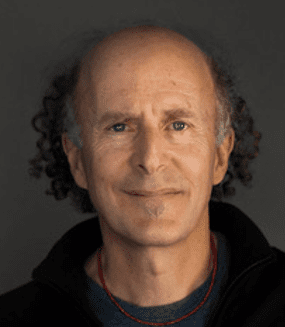 An Evening of Jazz – Hope for the Future
Benefit Concert for CWB
featuring
Bert Seager's Heart of Hearing

Bert Seager's Heart of Hearing is a jazz quartet made up of piano, tenor-saxophone, upright-bass, and drums whose aim is to bring listeners into the heart of improvised jazz. The joyful expression of this musical intimacy, the shimmering energy of the sound, and the sense that these musicians are as much involved in listening as in playing makes for compelling and memorable performances.
They will play two sets of music.  For the second set, the band will be joined by vocalist Lili Shires.
Saturday, March 18, 2023, 7:30 pm
(Doors open at 7:00 pm. Concert starts at 7:30 pm.)
The First Church in Belmont, Unitarian Universalist
404 Concord Ave
Belmont, MA

Tickets: Adults $30, Students $15
All proceeds benefit Communities Without Borders, which supports education for at-risk children in Zambia.
We thank the musicians who are donating their time and considerable talents, and we thank the church for donating its space.

---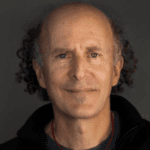 Bert Seager, pianist, composer, recording artist, and educator, is a member of the faculty at the New England Conservatory. Bert has led performances in international jazz festivals in Canada, Peru, Bulgaria, Jordan, Ecuador, Israel, China and Japan. As a composer, he is a three-time recipient of the prestigious MacDowell Colony fellowship, an artists residency program in Peterborough, New Hampshire. He has recorded 18 compact discs which have all been released internationally to critical acclaim. Cadence Magazine says Bert's music is filled with "effervescent optimism." And the Boston Globe wrote that his "kind of exuberance makes the jazz world go round." Learn more.
---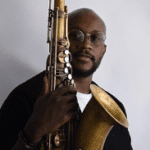 Gregory George Groover Jr earned a full tuition scholarship to Berklee College of Music where he received both his Bachelors and Masters in Music Performance Studies through the Global Jazz Institute, headed by world-renowned artistic director, pianist, and UNESCO Artist for Peace Danilo Perez.As a performer, Gregory has shared stages with Philip Bailey, Danilo Perez, John Patitucci, Brian Blade, and Esperanza Spalding. As a bandleader and a sideman, he has performed in music festivals in the United States, Latin America, Europe, and Africa.Currently, Gregory serves as the co-chair of music at his alma mater, the Boston Arts Academy where he provides instruction in Jazz studies to the next generation of artists and scholars. Learn more.
---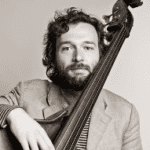 Max Ridley is a bass player from and based in Boston. He started playing bass through a love of punk rock and fell in love with jazz in high school at the Boston Arts Academy. He was awarded full-tuition scholarships to study at Berklee College of Music for both an undergraduate and graduate degree. He earned his graduate degree from Berklee's Global Jazz Institute under the direction of master pianist and educator Danilo Perez. He has shared the stage with renowned musicians such as Kenny Werner, Jeff Coffin, Terri Lyne Carrington, Donny McCaslin, Tia Fuller, and Jerry Bergonzi. He has performed in venues such as the Blue Note, Boston Symphony Hall, the Kennedy Center and the Umbria Jazz Festival. Learn more.
---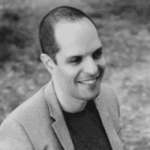 Dor Herskovits is an Israeli drummer and composer based in Boston. Following his passion for jazz and improvised music, Herskovits received his Bachelor's degree from the Berklee College of music and his Master's degree in Jazz Performance from the New England Conservatory. During these formative years, the drummer also began his journey as a composer and bandleader. Today, Herskovits performs and records as a sideman and a bandleader around the world. His current projects include – Earprint, Tetraptych, Bert Seager, Elan Mehler trio, TJ and the Revenge, Max Ridley's Basement Orchestra, Xiongguan Zhang, and many others. He has shared the stage with great musicians such as Jason Palmer, Steve Cardenas, Jon Cowherd, Daniel Rotem and George Garzone. Learn more.
---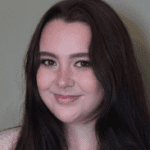 Lili Shires, vocalist, has been singing on stages since she was six years old.  Raised in Cincinnati, Ohio, she attended the School for Creative and Performing Arts from grades 4 to 12.  Bert Seager met her last year at the New England Conservatory where she studied with Dominique Eade. Lili won the National Foundation for the Advancement of Artists' YoungArts Jazz scholarship competition in 2020.
---
SaveSaveSaveSaveSaveSave
SaveSaveSaveSave
SaveSaveSaveSave
SaveSaveSaveSaveSaveSave
SaveSave
SaveSaveSaveSaveSaveSaveSaveSave
SaveSaveSaveSaveSaveSave
SaveSaveSaveSaveSaveSave
SaveSave
SaveSaveSaveSaveSaveSave