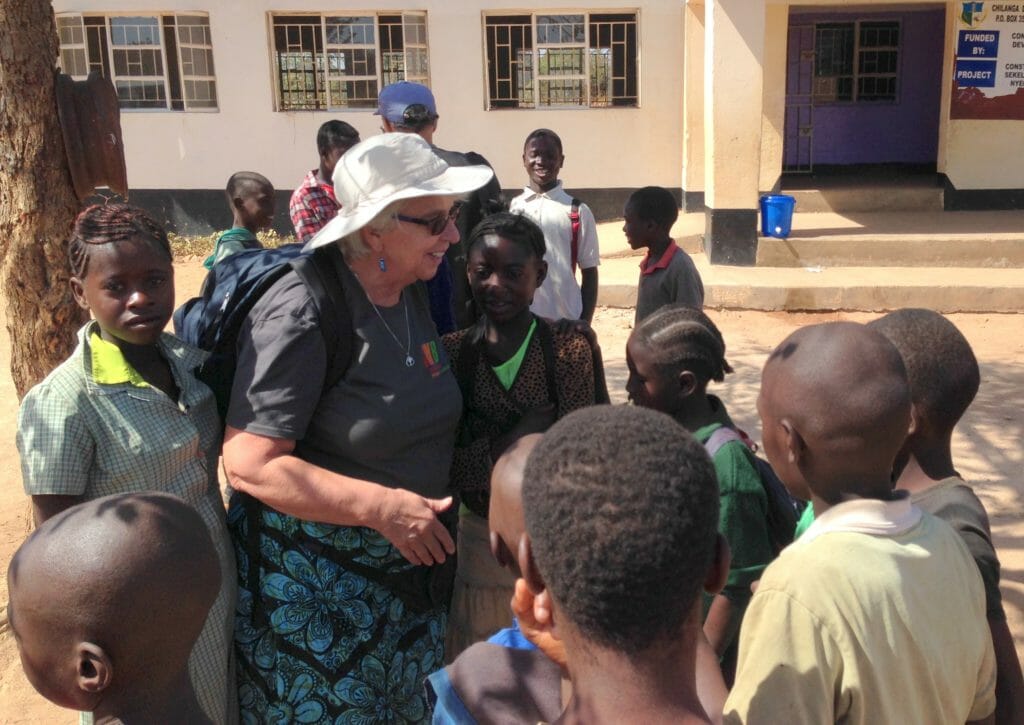 Visiting the Sekelele School
I had heard heart-warming stories of the impact of CWB for many years, but this summer, I was really excited to travel to Lusaka and experience this amazing opportunity. Seeing the smiling faces, the eager children and friendly people everywhere was beautiful. We brought glasses and ran vision screenings in conjunction with the CWB health screenings. We introduced Days for Girls, a washable sanitary napkin system wrapped up in pretty colorful cloth bags. The goal is for a sustainable sewing business to market them, and to avoid lost school days for the girls. 
It was great to see the improvements and changes the schools and communities had made with the support of CWB. We were treated to special celebrations of songs and dances and felt very welcomed and appreciated. Dr. Dick Bail and CWB have developed true working relationships with several communities, and they continue to look for appropriate strategies to strengthen the education and health opportunities, focusing on the children.
— Kate Mason, 2016 traveler